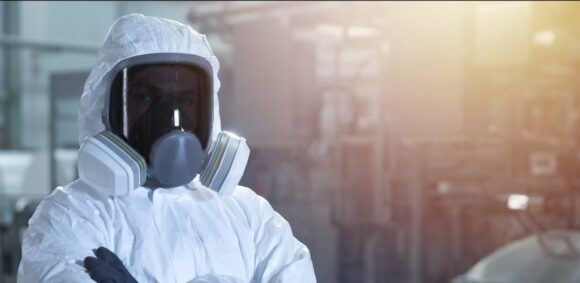 Does WHMIS Training Have New Requirements in 2022?
WHMIS, which stands for the Workplace Hazardous Materials Information System, is the national hazard communication standard in Canada that is used to classify and label hazardous materials for the safety of people who work with dangerous substances or chemicals on a day-to-day basis. When you take WHMIS training, you are provided with a detailed requirement for the data sheets that describe the harmful chemicals or materials. Originally, WHMIS was created back in 1988 and has been recently updated in 2015 according to the Globally Harmonized System of Classification and Labeling of Chemicals (GHS).
So, we can say that it's been quite a long time since the last update of WHMIS, which is now outdated and there have been various types of changes since then. Now, we are living in 2022, but the fact here is that we are still following the same WHMIS 2015.
In case you are running or working in a business that is handling chemicals or hazardous materials regularly and if you feel that your employees need WHMIS training, but you feel that WHMIS 2015 might be not relevant in 2022, don't worry as that version is still valid in 2022. There will be changes only when another update is done in the system by the authorities and you can rest assured that all the platforms offering online training and WHMIS certificates will be updated accordingly. What matters here is to only search for a certified and reliable platform that you can trust for quality education.
At the current time, WHMIS training 2015 is mandatory for the workers across Canada who work with hazardous substances. The good news here is that there is no expiry date for WHMIS training, but it is always suggested to take a refresher course after a particular duration i.e. one year so that you can keep yourself updated with the latest version and reduce the risk of accidents at the workplace. For those who do not know, having a WHMIS training and WHMIS certificate is also mandatory for supervisors and managers, even if they will not be directly exposed to hazards. The reason here is that the training gives them a good idea of the risks workers must deal with.
What Do WHMIS Trainings Cover?
When working with hazardous chemicals or substances, it is the moral and legal responsibility of every business to provide WHMIS training to every individual at work to learn how to read their labels correctly and act in the event of a chemical emergency. The 2015 WHMIS training programs also help individuals learn the procedures to carefully handle these chemicals or hazardous materials. This also helps them stay prepared with the steps they must take in the event of accidents such as spills. Here are some main points of the WHMIS training program.
Identify physical hazards

Identifying and wearing the personal protective equipment

Taking required preventive measures in case of emergency

Applying the WHMIS 2015 classification system for chemicals

Identifying WHMIS labels, including symbols and pictograms

Reading Safety Data Sheets and knowing how to find them