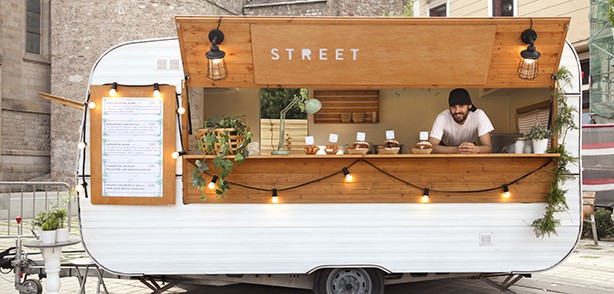 Buying a Concession Trailer from China has Several Advantages
Webetter is One of the fastest-growing and most popular divisions of the food business is food trailers. Restaurants-on-wheels can be found in every major city, and they attract legions of followers who keep tabs on their locations through social media platforms like Instagram and Twitter.
Entrepreneurship is on the rise in this day and age, and many individuals are searching for a low-cost approach to establish their own company. In addition, today's self-employed entrepreneurs are looking for a sense of independence, innovation, and excitement.
Factory-made food trailer quality in China is improving
To succeed in the food truck industry, you must focus on high-quality items. When it comes to making a good first impression, your Mobile pizza trailer is the most important piece of the puzzle.
As a mobile food trailer, your storefront is a reflection of your brand. Fortunately, Webetter's exquisite trailers are built with beauty, usefulness, and elegance in mind in every aspect. To make a lasting impression on your customers, our team of highly skilled engineers is dedicated to producing the best possible product. Engineers 
Buy trailers with our best mobile kitchen, you'll have everything you need to establish your mobile coffee trailer, ice cream trailer, hotdog stand, or Mexican restaurant-on-wheels.
Mobile Food Vendors' Economical Profitability
Purchasing a food trailer offers one of the best cost-benefit ratios in the industry. Other nations' and even other Chinese firms' food trailers are generally more costly and of inferior quality.
For decades, China has been building the necessary infrastructure to facilitate the production of low-cost, high-quality goods with eye-catching designs. Importing a trailer from China is significantly easier than acquiring one from another country and dealing with government import regulations, thanks to China's excellent manufacturing record. From beginning to end, China focuses on making the process as easy as possible.
Direct purchases from China have several benefits as compared to purchasing from other countries. There are local brokers in your region that can assist with importation logistics, and Webetter's experts can guide you through the process.
Because you don't have to bother about renting a trailer, mobile kitchens are a lucrative company in and of themselves. You just have to pay for the trailer once, and then your profit margins will be significantly better than in a typical restaurant.
Designs & Layouts for Customizable Food Trailers
Your company is an expression of who you are. Your food vending trailer conveys a lot about your personality via its design and operation.
To get started, you may go through the food trailer designs of other customers to choose one that you like, and then customise it to meet your specific requirements. When starting from scratch, you may also mix and match pieces from both the internal and exterior world. Customizable options include product dimensions, colour, and even the layout of the inside.
Stainless steel counters, built-in sinks, refrigerators, freezers, or stove-tops may be desired depending on the idea of your restaurant. Venting bars, windows, roof vents, or light fixture arrangements may be required. Everything you need is right here.