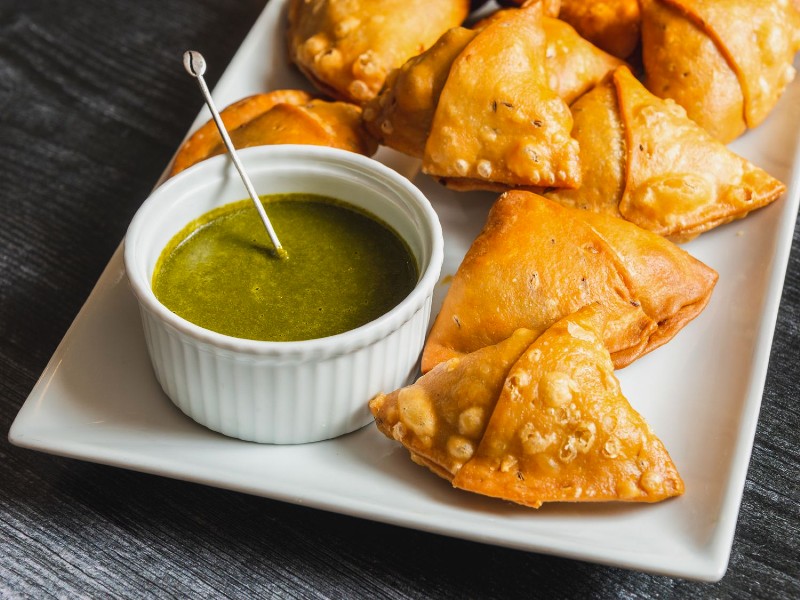 Delicious Sweet Samosa Recipe made with Aashirvaad Select Atta
Our Sweet Samosa recipe takes the best qualities of this beloved snack and adds a twist to it. For all the people out there with a sweet tooth who love to indulge themselves and try something new, this is the ultimate sweet treat. You can experience the crunch and bite into a sweet Mawa and dry fruit laden stuffing that will completely surprise you.
The Sweet Samosa recipe is quite simple, and can easily be prepared when you have guests over for a lavish meal. You can also serve this sweet treat to your loved ones on a special occasion such as birthdays and festivals. The list of ingredients is simple and includes AASHIRVAAD Select Atta, sweet Mawa, dry fruits, ghee and oil. If you are preparing a big batch of Sweet Samosas for your family, you will need a large pack of AASHIRVAAD Select Atta. Click here to check AASHIRVAAD Select Atta 5kg price online.
To achieve the perfect crunchy exterior for your Sweet Samosas, using a quality wheat flour is crucial. AASHIRVAAD Select contains 100% Sharbati Atta which is a premium and high quality wheat flour. It absorbs more water which helps make the exterior of your Sweet Samosas perfectly crispy.
Samosas are an extremely popular street snack across the country. The deep fried crunchy exterior shell and the piping hot and savoury stuffing together make for a wonderful contrasting texture and flavour. Samosas are prepared very similarly throughout the country but there are many different regional variations for the Samosa stuffing. The most popular Samosa stuffing is made with potatoes and green peas seasoned with a handful of exotic masalas to add flavour.
However, the versatility of flavours in this gorgeous street food are not only limited to the savoury. Today, let us acquaint ourselves with this unique and mouth-watering recipe that will completely change your perception of this dish. The Sweet Samosa can be a perfect surprise for your loved ones and help create a joyful memory that will last forever.
Recipe Information
Type of Recipe: Dessert
Cuisine: North Indian
Preparation Time: 25 mins
Servings: 4
Recipe Ingredients
1 cup Mawa Grated
1/2 cup Mixed Dry Fruits
1 ½ cup AASHIRVAAD Select Atta
2 tbsp Ghee
½ cup Water
Oil For Frying
How to make Delicious Sweet Samosa with AASHIRVAAD Select Atta Recipe?
In a bowl mix grated Mawa and dry fruits for the filling
Now in another bowl add in AASHIRVAAD Select Atta , ghee and water and make a smooth dough
Take a small portion of the dough and roll it into an oval shape and cut it into half and apply water on the edges
Make a cone and fill it with the filling and give it a samosa shape
Fry the samosas in oil on a low flame until golden brown and serve.