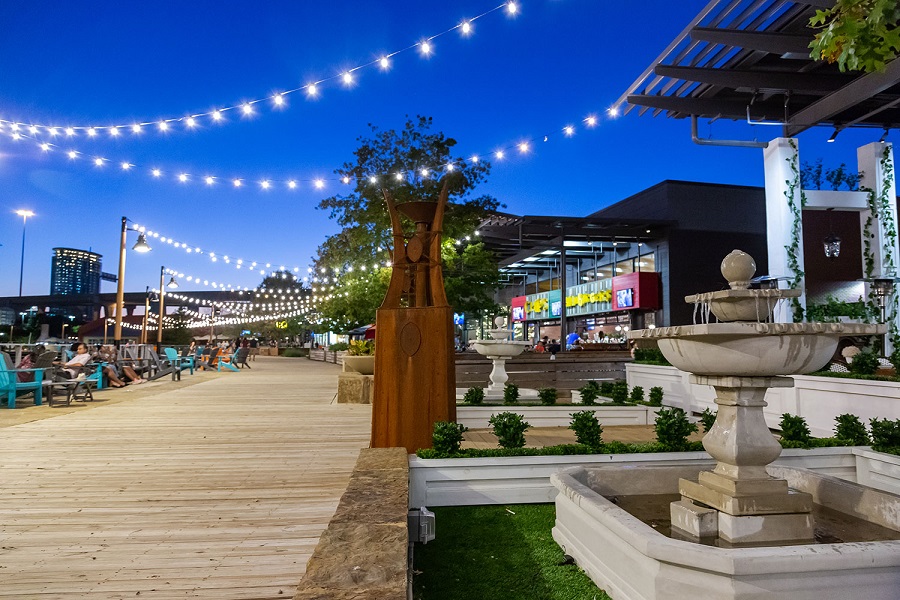 When you think about Texas, you probably think about major cities like Austin, Houston, and Dallas. What if we told you that just about 30 minutes outside of Dallas there was another incredible place with plenty to offer? Whether you live in Dallas, or you're just visiting for vacation, Plano is definitely worth checking out. Here are some of the best things to do.
Museums
One of the must-see historic sites in Plano is the Heritage Farmstead Museum. It's a restored and preserved Victorian farmhouse that was home to an original settler family. You can tour the house, take part in interactive events, and check out the livestock in the barn. The farmhouse also offers seasonal events such as trick or treating and pumpkin picking in the fall.
Other museums you should investigate include the Interurban Railway Museum and the ArtCentre of Plano.
Shopping
There's no shortage of shopping in Plano. The Shops at Legacy is Plano's premier shopping district, with boutiques such as Brooklyn + West, Culinary Connection, Elaine Turner, and others. There are also plenty of coffee shops and eateries, so you can refuel between stores.
Another great place to check out is Historic Downtown Plano. Here, you'll find six city blocks of shops, bars, cafes, and restaurants.
Restaurants
Speaking of restaurants, Plano offers something for everyone. Whether you're feeling seafood Plano, Italian, Tex-Mex, or barbeque, there are eateries to suit every taste.
Outdoor Fun
Plano has fairly nice weather all year round. No matter what the season, you can spend some time outdoors. Arbor Hills Nature Preserve offers almost four miles of trails, playgrounds, and biking trails. There's Oak Point Park and Nature Preserve, the largest park in Plano, with eight miles of trails, an amphitheater, and several pavilions. If you're feeling adventurous, you'll also want to check out the Go Ape Zipline and Treetop.
Nightlife
If you're more of a night owl, Plano has activities for you, too. There are more than 25 venues that offer live music regularly. If you enjoy dancing, Sambuca 360 at the Shops at Legacy may be just the thing. You'll find bars and breweries scattered throughout the city. Or, if you have more a competitive streak, you can always head to Pinstack or Plano Super Bowl for an exciting night of bowling.
There's no shortage of things to do in Plano. No matter where you live, you need to check it out at least once.