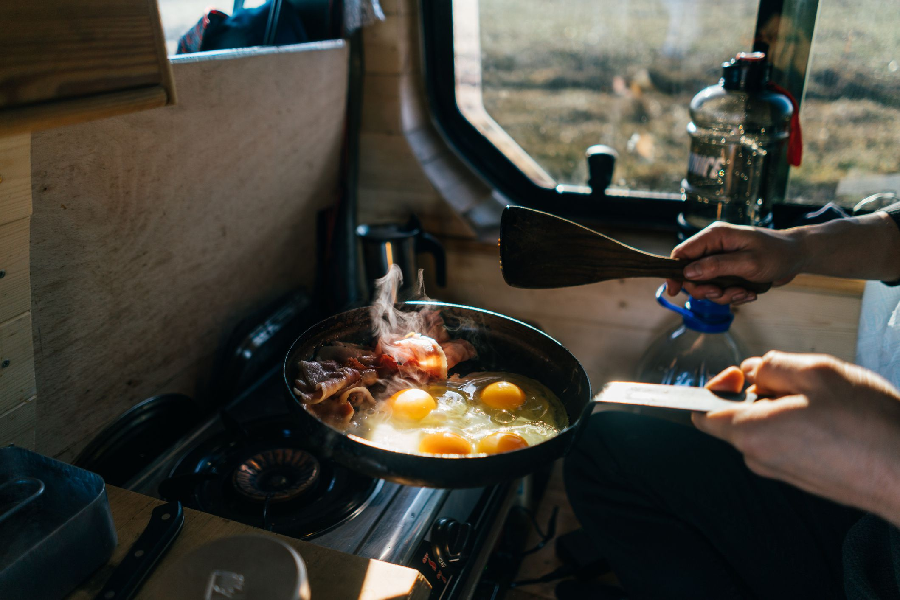 Spoilage of food in the Camping Trips – How to Avoid This Issue?
Unlike home, you cannot retain your food fresh when you are out camping. If you have bought some perishable food items such as vegetables, cheese, milk, meat, etc., then you will have to follow proper food storage procedures so as to keep them fresh for a longer time.
If you have not stored the food items properly, then you cannot enjoy delicious and healthy meals in your camping. You can find hundreds of camping friendly recipes on the Easy Campfire Recipes website and only fresh ingredients can help you cook them successfully. Click to read more about making the fullest of all kinds of available ingredients when in camping.
So, how to avoid the spoilage of food items while camping? Let us know here. 
·       Carry Multiple Coolers
Some of the perishable food items require constant refrigeration. You cannot carry a fridge with you to a camping trip, as you will not have electricity supply for it. The best alternative are coolers. You can carry one for storing dairy items, one for fruits and vegetable storage and one for your drinks.
·       Purchasing Fresh Fruits
Fresh fruits do not require refrigeration and can be stored in the surrounding environment as long as possible. Purchasing them from your nearby farmers' market can help you to safeguard them against early spoilage.
·       Trying Gourmet Food
The best way of trying gourmet food items on a camping trip is by following the food routine in your house, before your actual camping trip. This will help you decide what food items can be cooked in camping trips and what to avoid.
·       Carry Dehydrated and Dried Fruits
The dehydrated fruits will not have any percentage of water content in them, which makes them an ideal companion for camping trips. You need not worry about rotting or spoiling these fruits.
·       Calculate the Required Food Quantity
Decide how many of you are actually going on a camping trip. You can then calculate the required quantity of ingredients per person for three times a day. This will help you with calculating the actual food quantity that you must carry with you for a camping trip.
·       Canned Meat
The best part of taking canned meat with you is that you can easily cook them in a Dutch oven and can eat them on your camping trip. There will be no food spoilage, as you can use the meat to prepare many servings.
·       Dehydrated Backpacking Meals
This is a special category of food that is best suited as an excellent companion for camping trips. They do not require thorough cooking and can be easily consumed whenever wherever.
·       Leaving the Food without Proper Storage
Camping normally follows with going on an exploration around the camping site. During such times, it is suggested to safely pack and store the remaining food item in your camp, so that the smell will not attract the raccoons, chipmunks, etc., and other such nearby wild life towards your camping site.
Camping is really a fun time with your dear ones. Learning the best way of safeguarding your dear ones, your camping gears and your food items can make every trip a memorable one.