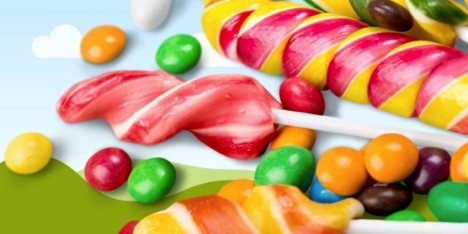 How Your Favorite Vegan Sweets Are Made
Remember those happy times of our childhood when we'd get home from school and immediately rush to the corner shop with just 50p tightly clutched in our little hands? Upon arriving at the shop, we'd immediately treat ourselves to our fave sweets such as strawberry laces, fruit pastilles, those pink and blue bottles, and so on. But did you know that many of those treats we'd gobble are vegan sweets?
Here are some facts about how such sweets are made and the best brands that you can find in the UK.
Are There Such Things as Vegan Sweets?
There are many things to be aware of when shopping for confectionery. We still have plenty of options because nature's kitchen is vast, and some talented chefs are out there.
Now that we're older and have to consider our health when it comes to what we eat, we need to make so many dietary adjustments. Thankfully, when it comes to our favourite childhood sweets, we don't have to make that much of an adjustment. We can now say yes to many of our sugary friends. Many retro brands and some new ones are vegan-friendly. There are many ways to get plant-powered sugar, through sweets like Swizzels Fruity Pops and Jelly Belly Assorted Vegan Chewy Candy Sours.
Gelatin & Its Vegan Alternatives 
A big recurring ingredient in non-vegan sweets is gelatine, a gelling agent that helps preserve sweets. It is usually made from leftover meat products. It is not vegan-friendly as it is usually made from cow skin and bone and pig's skin. This may have given jelly its distinctive wobble. However, it is now easily and widely replaced by plant-based alternatives.
Agar-agar is a popular choice among vegan alternatives to gelatine, especially in professional kitchens. It has a higher melting point, and thus, there is less chance of the pudding collapsing on its way to you! It is made from red algae, and, just like gelatine, it is famous for its lack of flavour, colour, and smell.
Carrageenan, one of the many plant-based goodnesses found in the oceans, is another alternative. It is a gelatinous substance made from red seaweed or Irish moss. It was first used to treat colds and cases of flu along the south coast of Ireland in the Middle Ages. Later, it was the basis of the famous Irish dessert Carrageenan Moss Blancmange, a cream-based jelly. This particular ingredient helps to hold together the ingredients and gives them a smooth consistency. You can experiment with carrageenan by yourself or ask for it in specialty food shops and health shops.
Top Vegan Sweets
When it comes to brands of sweets, Swizzels products have been a firm childhood favourite of many of us. Many of their products work well with health-conscious sweet lovers. There are numerous vegan sweets available, such as Double Lollies, Fruity Pops, Love Hearts, Fizzers, Refresher Choos, Drumstick Choos, Rainbow Drops, Parma Violets, and more.
Plants can be used to substitute for almost any meat- or dairy-based product, and this applies even for our favorite childhood sweets.