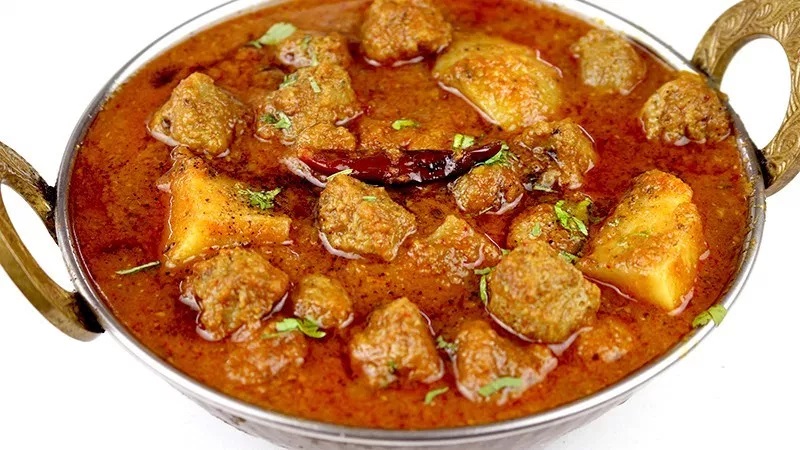 How to make Soya Bean Bhaji?
Soya bean Bhaji which is also called Nutrela or soya chunks is a subji. It is usually eaten with roti or plain parathas. It is one of the most famous dishes. The main reason is the nutritional content of the food and its spicy dish. The total preparation time of this dish is 45 minutes. The cooking time is half an hour and the preparation time takes 15 minutes.
Ingredients for the preparation of Soya Bean Bhaji
It will require half a kg of soaked and chopped soya nuggets, two tablespoons of oil, 3 cups of chopped onions, three tablespoons of green chilies, 2 cups of tomatoes and two tablespoon of chili powder, three tablespoons of coriander powder, two tablespoons of garam masala and the necessary salt to taste. As usual, some fresh coriander leaves to garnish our dish.
Method for the preparation of Soya Bean Bhaji
The soya chunks must be soaked in water for 10 minutes and then must be given a boil. Once it is chill, the warm water must be removed and squeezed out entirely. Save the boiled soya chunks aside. Take a kadhai and heat one tablespoon full of oil. Now we have to add onions, green chilies and sauté well till the onions turn golden brown. Now add the soya chunks and the tomatoes and sauté well until the dry masala comes out. All this has to be done on medium flame. Then 2 cups of water must be added and kept it in simmer for 15 to 20 minutes. Now Soya Bean bhaji is ready to be garnished. Remember to serve it hot.
Soya Chunks and Human body
It has 52% of macromolecule making it the highest protein supplying food. There will be no place of deficiency of protein in your child's diet if it is made a part of your diet regularly. Soya consumption is very much beneficial for our kidneys. As kidneys handle the protein the vegetable and protein from animals differently, it is very important to understand whether we are overloading our kidney. Protein from a plant does not stress the kidney. But the protein of the meat makes the kidney to wok more and reaches the hyperfiltration mode.
Soya bean and Oil
We very well know that soya bean is an oilseed as soya oil is also available in the market. The soya has fat content also. The dry weight of the fat content is 18%. It contains two kinds of protein as polyunsaturated fatty acids and monounsaturated fatty acids. It also has a little amount of saturated fatty acids too. Of the entire fat content in the soya, it has 50 % of linoleic acid.
Soya bean and fiber
It has great fiber content as well. It has both soluble and insoluble fiber. The main insoluble fiber is alpha galactosides. This improves gut health and reduces the risk of colon cancer. Knowing all these facts would have convinced you to readily eat Soya Bean Bhaji.