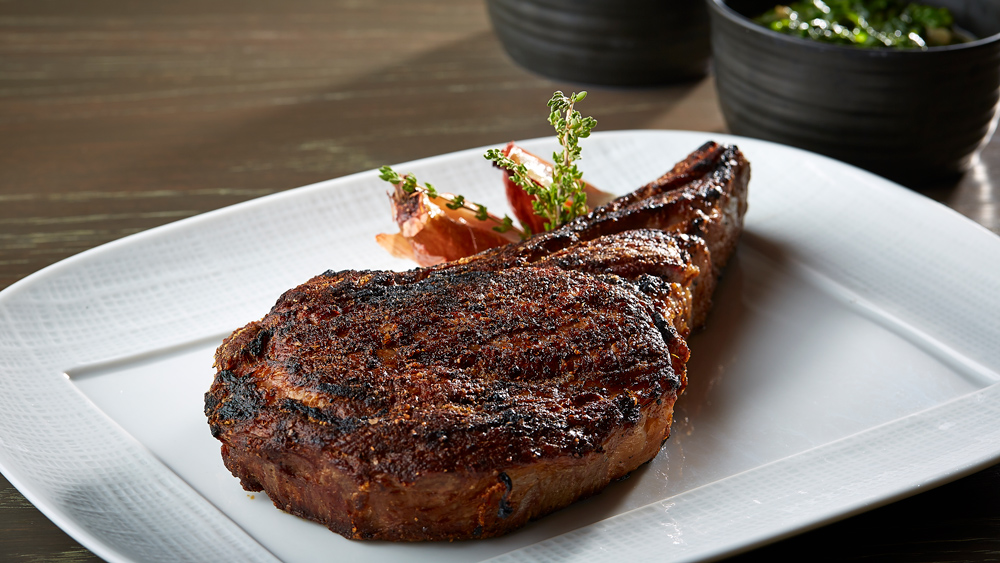 How To Distinguish Dry-Aged Steak From A Fresh Juicy Steak
The steak that you frequently order from a restaurant is fresh, red and juicy. At a fancy steakhouse, you found out that they are serving dry-aged beef which you didn't order because of its high price tag. Besides that, you actually do not understand what dry-aging means and what dry-aged beef tastes like.
The difference between dry-aged beef and fresh beef
Fresh beef can be distinguished through its bright red colour. However, a brownish-red colour does not mean that the meat is not fresh; it is an indication that the meat has been exposed to oxygen for as little as 30 minutes or it has been frozen inside a refrigerator. Fresh meat is firm but some cuts like rib-eye tend to spring back to their original shape slower than other cuts.
Meanwhile, the dry-aged beef that is being served in some steakhouses has been aged from 7 to 120 days to enhance its flavour and tenderness. Meat is not spoiled during dry-aging because of the levels of mould and bacteria are tightly controlled. During the dry-aging process, moisture is drawn out of the meat to make its flavour better and beefier. A dry-aged meat is much more tender than fresh meat because the dry-aging process causes the meat's natural enzymes to break down the connective tissues.
A crust of fungus usually grows outside the meat while it ages to improve its tenderness and at the same time add a corn-like flavour. The crust of fungus is scraped off before cooking. The flavour and tenderness of meat is also affected by the length of time that the meat is dry-aged.
At 7 days, collagen starts to break down so that the meat won't have the qualities of flavour and tenderness expected from a dry-aged beef.
At 21 days, meat gradually loses at least 10% of its weight due to evaporation. Water will seep out from the front and back of the meat except the bone and fat parts.
At 30 days, meat has developed a flavour and tenderness that is associated to dry-aged beef. This is the age that is most requested by steakhouses because the meat is already very tender with a flavour that is typically associated to a mix of buttered popcorn and rare roast beef. However, at this point the meat has already lost at least 15% of its original weight.
At 45 days, the meat has lost a fraction of more weight with changes in the flavour of its fat. White striations that are a mixture of mould and salt have appeared.
At 90 days, a white crust develops even more to protect the meat.
At 120 days, at least 35% of the original weight is lost making the beef more expensive.
There are easy-to-follow instructions online that shows how to make dry-aged steak at home. However, it does not have the controlled humidity, special temperature and air-flow control of a dry-aging chamber. If temperature or humidity is too high or too low, the meat will not dry-age properly and it may cause unwanted bacteria growth.