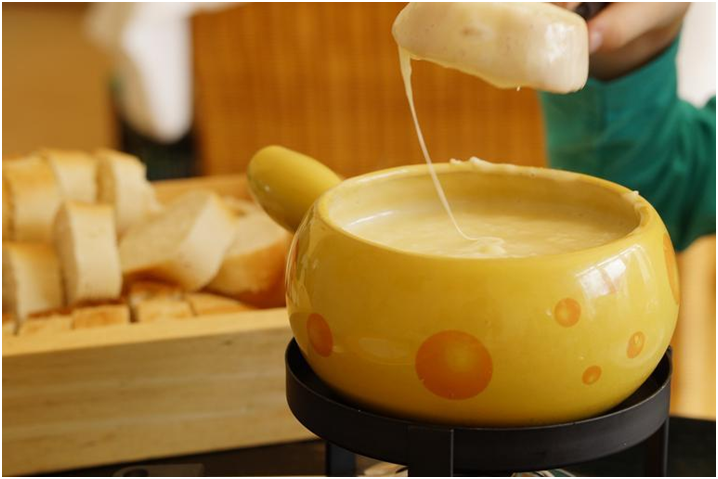 Does Different Colour Cheese Sauces Dictate The Taste?
What is cheese sauce to you? For me, it's the soul of my cooking; without cheese, I wouldn't have been a good cook. The cheese sauce is a sweetheart that always has my back when I am in the kitchen.
Roasted vegetables and chicken tastes better with it, mac & cheese is incomplete without it, and there would be no Swiss fondue without cheese sauce. Even when you go for movies, nachos would not taste the same without cheese sauce poured on top. And what about loaded cheese fries.
Whether it is served in a five-star restaurant or at home, cheese sauces are a lot more than just melted cheese. Cheese sauce can be used as a base for mac and cheese, and it also serves as a flavour enhancer or dipping sauce.
But does all cheese sauce tastes the same? No. It takes some technical tricks to formulate cheese sauces that deliver on the texture and flavour people want. Many make cheese sauce at home, but I don't prefer that. I like to use the best cheese sauce in Australia in my cooking. If I am adding calories to my food, then it should be worth it.
If you are a cheese sauce fan like me, you might know cheese sauce comes in different colours. Most people question when they see cheese sauce with different colours – do different colour cheese sauces dictate the taste?
No, the colour of cheese sauce does not dictate the taste.However, the colour comes from the type of cheese used in making the cheese sauce. Each cheese has a distinct flavour, colour, age, acidity and many other things.
If cheese sauce is made with white or yellow cheddar, the colour cheese sauce change accordingly. The taste remains the same, and there is no difference in taste when comparing white and yellow cheddar of the same age. However – the expression "we eat with our eyes" is very true, and yellow cheese sauce seems much appealing that white one.We are undoubtedly influenced by the colours of the food we eat, even if they don't technically change the physical taste of it
Age, type of milk used to make cheese might be some of the factors that change the cheese sauce's taste.The colour definitely comes to play when purchasing cheese sauce. If the cheese sauce contains too much unnatural colour, then you should avoid it.
I have always been a loyal customer of Pure Dairy cheese sauce, and they have the best cheese sauce in Australia. Anita Cheese Sauce is an American-style cheese sauce perfect for nachos, hot dogs, mac & cheese and almost anything.Also, Anita cheese sauce does not contain any nasty preservatives, additives and unnatural food colours.
If you have been thinking where to purchase American-style liquid cheese sauce for nachos, fries, and anything else that can be enhanced with cheese, then Pure Dairy is the solution for your problems! Just contact them, and they will connect you with a distributor who will ship you cheesy dip anywhere across Australia.