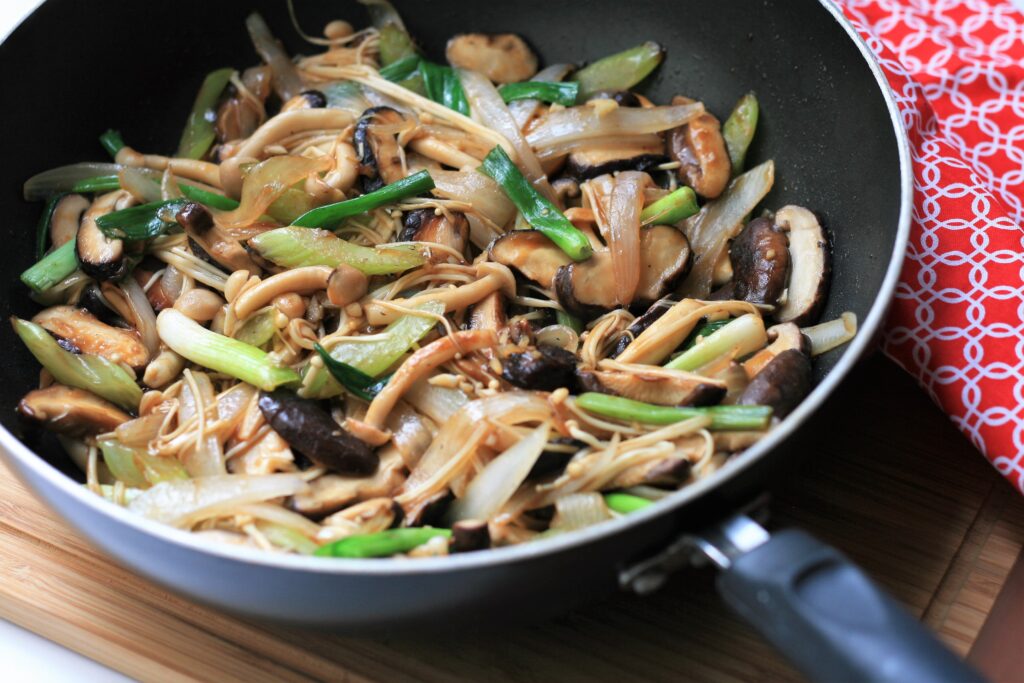 Delicious vegetarian stir fry noodles recipe with Mushroom
Noodles are a widely enjoyed food product that is consumed by people from all over the globe. These delicious strands of dough have found their unique flavour profile in different parts of the world depending upon the region and its culture. Noodles are usually consumed as thin and long groups of dough strands that are usually paired with a broth or a source of protein.
One of the most popular noodle dishes can be said to be ramen from Japan which consists of a flavourful broth along with the noodles and served with a source of protein. The Italians love their dough in different shapes and forms which can be briefly classified into noodles and pasta. The most famous form of Italian noodle dish is spaghetti, which comes with a rich tomato sauce and a healthy portion of meatballs.
In this noodle recipe, we will create our unique flavour profile by using Power Up Atta Noodles from the yippee range of noodles. The Power Up Atta Noodles will be a healthy option as they are made from whole wheat atta with each strand containing the goodness of vegetables. This recipe will also have the goodness of nutrients as we will be using mushrooms to create a perfectly appetizing dish that will fulfil the taste buds.
These mushroom stir fry noodles will bring equal amounts of flavour and taste as a go-to vegetarian dish. This recipe will also be simple and easy to prepare as yippee noodles come in a pre-packaged form that we can boil with convenience and ease. The mushrooms will add a unique texture to the already soft and moist yippee noodles to create a tasty noodle recipe.
Ingredient List:
1 Yippee! Power Up Atta Noodles (70g)

1 Cup Mushroom (diced)

1 tsp Garlic (finely chopped)

1 Chilli (finely chopped)

1 tsp oil

1 tsp sesame oil

2 tbsp Spring Onion Greens

1 tsp Hoisin

1 tbsp sweet Chilli Sauce

1 tsp Soya Sauce

1 tsp Vinegar

½ tsp Black Pepper Powder

Salt as required

2 Cups Water
Preparation:
Open a packet of Yippee! Power Up Atta Noodles (70g) and cook the noodles in 1 and a ½ cups of water by adding the provided packet of Masala Mix to the noodles. Perfectly cook the noodles on a medium flame for 3-4 minutes till the noodle strands become soft. Ideally, no water should remain by the time the noodles are cooked.
Take another pan and add oil and finely chopped garlic to it, sauté the garlic for a few seconds and then add diced mushrooms to the pan. Mix the mushrooms well enough for a few seconds.
Now add hoisin, sweet chilli sauce, soya sauce, vinegar to the mushrooms. Make sure the mushrooms are mixed well and become one with this mixture. Then add black pepper powder and salt as required. Add spring onion greens to the mixture and cook the mushrooms all the way through.
Take the cooked yippee noodles in a dish and add the cooked mushrooms on top. Mix the noodles and the mushrooms well before eating. Garnish the dish with spring onions in the end.