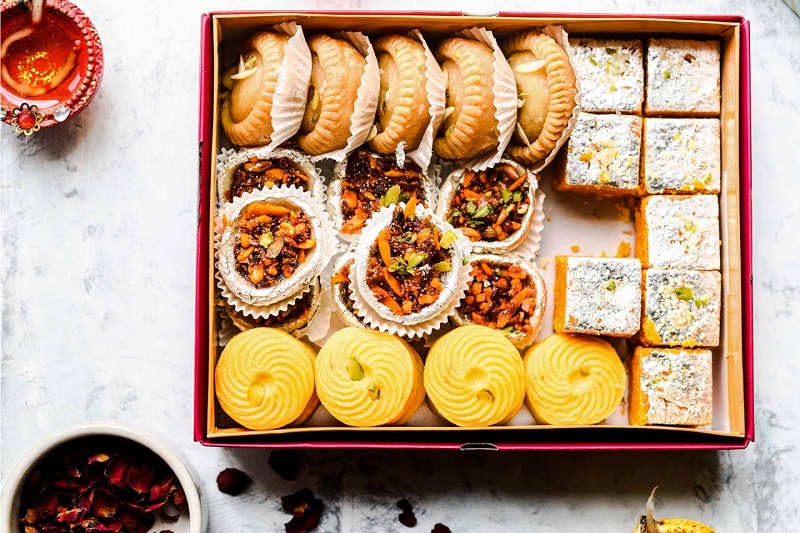 Classic and easy Indian sweets for beginners
Many classic Indian sweets can blow our minds. By following some easy steps, we can make them at our homes. Recipes of three of the Indian Sweets are given below:
Kalakand
Kalakand is one of the most famous sweets among Indians. You must be wondering how to make kalakand at home. This square-shaped ivory-colored sweet is very easy to make. Even a beginner can make such Indian sweets easily. The recipe is given below:
Ingredients
400 grams of Nestlé MILKMAID
500 grams of Paneer
2 tbsp of Nestlé Everyday Dairy Whitener
1 tsp of Cardamom powder
Method
Mash the Paneer and mix Nestlé Everyday Dairy Whitener and Nestlé MILKMAID with it.
Mix them well until they become smooth.
Heat the mixture in a pan on medium flame.
Keep stirring the mixture while it is being cooked.
Then the mixture will become thick and start leaving the sides of the pan.
Remove it and spread it on a plate.
Sprinkle the Cardamom powder on it.
Keep it aside for cooling.
Cut it into pieces and serve.
Sandesh
Sandesh is considered the queen of Bengali sweets. This authentic sweet can be made at home very easily. One needs some basic ingredients and the recipe to make some delicious Sandesh at home. The recipe is given below:
Ingredients
400 grams of Nestlé MILKMAID
2 tbsp of powdered sugar
1 tbsp of Maida
½ kg of Paneer
2 tbsp of Nestlé Everyday Whitener
Method
Blend all the ingredients in a mixer to form a smooth paste.
Heat the mixture on high flames in a thick bottomed pan.
When the mixture starts to boil, lower the flame and cook on low heat for 20 minutes.
The mixture will become dry.
Then pour the mixture on a tray and keep it aside for cooling.
Next, cut it into your desired shape and serve.
Coconut Rose Modak
It has a combined flavor of coconut and rose with a sweet smell. Most of the Indians love this sweet. The making process of Coconut Rose Modak is quite simple. The recipe is given below:
Ingredients
200 grams of Nestlé MILKMAID
¾ cup of Coconut milk powder
2 tsp of beetroot juice
1 tbsp of rose water
2 cups of grated coconut
2 tbsp of chopped nuts
Method
Mix Nestlé MILKMAID, grated coconut, and coconut milk powder in a pan and heat it
Once it becomes dry, divide it into two parts
Add beetroot juice and rose water into one part and cook for a minute
Fill the 1st half of the Modak with coconut mixture and the other half with rose mixture. Put some nuts on it
They are ready to be served
Thus, by following these simple steps, you can make taste Indian sweets and enjoy those with your family.