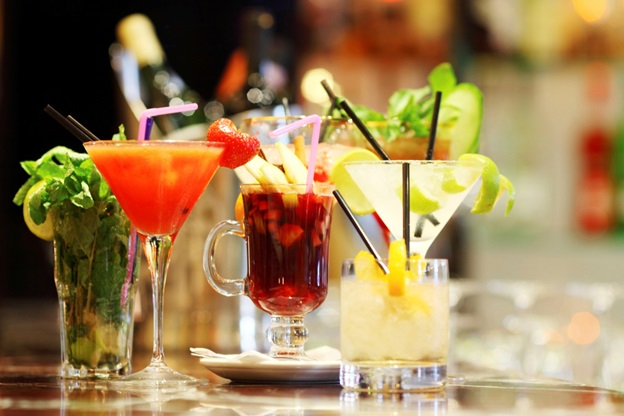 9diDante: Flavorful and Aromatic Cocktail Drinks with Vermouth Rosso
Imagine going home after a hard day's work. After finishing your dinner, bathing and feeling fresh. You open a bottle of Vermouth Rosso and enjoy your peace. Wouldn't that be a pretty relaxing night for you? well, of course, it will be. There are many wines and drinks out there that are cheaper and affordable. But you cannot really taste the rich flavor and scent a wine can have. You see, there is more to it than drinking a glass of wine or any drink in particular. Have you ever considered what artistry a wine should undergo before it turns into the wine you most enjoy? If this is the scenario, stay tuned.
Skills and passion required. It requires good artisanal wine crafters to produce the tastiest and aromatized wines. For instance, Vermouth is an aromatic fortified wine, flavored with different botanicals. Current variants of the drink were first formulated in Turin, Italy, in the mid-1800s. Not only does it require skills but a ton of research for the perfect mixtures. That is why some of these may vary their prices depending on where it is manufactured.
A mixture of cocktail drinks. There are many mixtures of drinks like cocktails that you can try. That is why if you are not a heavy drinker you can pick and try some of the following cocktails. It will for sure give you a different cocktail experience like no other. Moreover, 9didante is very dedicated to their work that is why they only have the best drinks to offer. Here are some of the drinks they sell:
Inferno – the taste of this drink if very rich and strong in flavor. You can tell that it is called "Inferno" for a reason. Mixed with Cortese White Piedmont and Dolcetto Red wines. They have created this original recipe for a new and enticing taste. You would be charmed by its deep ruby red hue and its citrusy palate with touches of red berries, cherry and citrus.
Negroni – This drink is a mixture of 9diDANTE INFERNO, CAMPARI and London Dry Gin. It has a much richer and stronger taste than the Americano cocktail. It is very famous and well-known in the area. It is a classic drink now that Vermouth with the Italian Gin.
Negroni SBAGLIATO – Citrus and bitter aroma with traces of pecans. Sleek than a negroni, due to the replacement of prosecco for gin, the sbagliato still has a very good flavor. Related tones of bitter orange, citric acid and a sweeter taste flavor. All culminate in the traditional bitter Campari combination.
Manhattan – A solid drink with a trace of mild bitterness. Also, some herbs under the taste of bitters and vermouth. Seasoned drinkers will load up the sweet taste of Sweet Vermouth & Whisky. Manhattan is suggested if you're looking for something multifaceted with a little sweet taste.