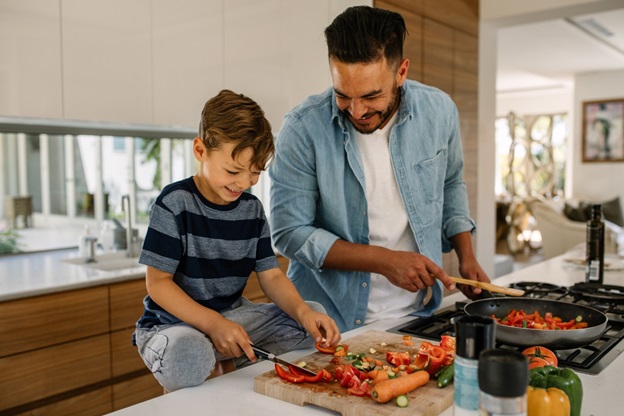 What You Should Know About Cooking With Knives
Knives are an integral part of cooking pretty much every meal. Using a knife well can make the process smooth and seamless but use it long enough and you will eventually need a mail-in sharpening service. So here is what you should know about cooking with knives!
Choose the Right Knife
Believe it or not, not all knives should be used for all jobs. Choosing a knife with solid weight and balance is important because it can do the work for you when cutting something. Paring knives are smaller than the average and are perfect for peeling fruits and vegetables. Some larger knives have serrated edges that are perfect for slicing through food like bread and meat. Using the right knife for the right occasion just makes your life easier in the kitchen.
Learn How to Cut 
Always keep your fingers tucked as you guide your knife. An effective cutting method is to put the tip of the blade on the cutting board and use it as a fulcrum. When the tip of the knife is stationary, you can cut by raising and pushing down the back end of the blade to cut your object.
Maintenance is Key
Storing your knives safely when you're not using them is just as important as using them correctly. Never leave your knives in standing water. Besides the obvious safety hazard, leaving the blade in water for too long can cause rust on the blade. Preventing rusty blades is another reason why you should promptly dry your knives after washing them clean.
Knowing how to use and store your knives are both important habits to develop as you cook. The more you use them the sooner they dull but proper cutting technique and routine upkeep can extend the lifetime of your blade and make your day-to-day cooking tasks simple.