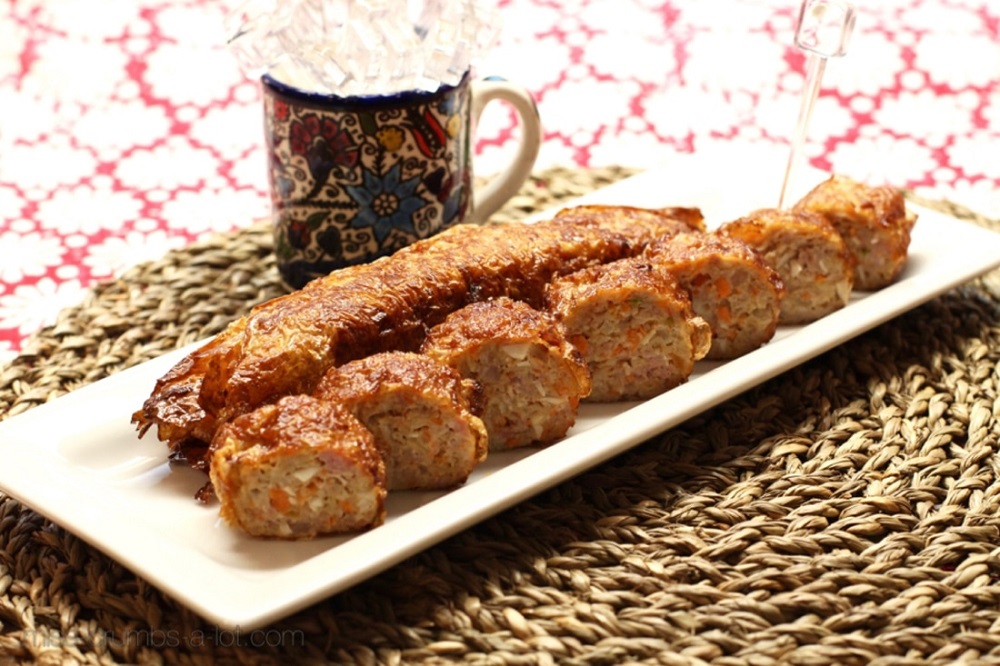 What Is Ngoh hiangand How To Prepare It?
Nothing happens to be one of the most popular Peranakan and Chinese kitchen items. Nothing is consumed in large amounts during the Chinese New Year and other celebratory events similar to that. If you want to learn more here about this particular dish, we have mentioned the recipe for you. In this recipe, we have emphasized plant-based ingredients more than meat to achieve better texture and crunch. Here, we like to mention that the most challenging part of this recipe will be to prepare and chop the ingredients more than anything else. So let us not waste time and look at the recipe from start to finish.
Ingredients
6 Medium Prawns

400g Minced Pork

1 Garlic Clove And 4 Shallots 

1 1/2 Tsp Five-Spice Powder

1/2 Medium Carrot

1 Egg

2 Tsp Cornflour

4 Water Chestnuts

2 Tsp Soy Sauce

Oil For Frying

Several Dashes Of White Pepper

Sweet Flour Sauce (For Dipping)

1 Large Beancurd Sheet Piece

Pinch Of Sugar

1 Tbs Plain Flour

1 Tsp Cornflour With 3 Tsp Water For Slurry
Instructions
Season the minced pork with five-spice powder, soy sauce, ground white pepper, and cornflour, and set aside after blending correctly.

After peeling the garlic and shallots, chop them finely.

Chop the water chestnuts finely after peeling them. The same thing has to be done with the medium carrot.

Mince or chop the prawn finely after peeling them.

Blend well after adding water, chestnuts, prawns, garlic, carrot, sugar, and shallots into the minced pork and crack the egg. If the mixture appears to be wet, add some plain flour.

The beancurd sheet must be cut into big pieces, approximately 20 x 25 cm.

Gently pat the beancurd sheet to get rid of excess salt after wetting the kitchen towel.

Tuck in the sides after scooping the adequate filling into one end of the beancurd sheet and roll up similar to a spring roll while sealing the ends using slurry.

After pre-heating the steamer, the rolls have to be placed into the steamer for steaming on high for 10 to 15 minutes. Allow this to be cool.

Fry the rolls until they become crispy and dark brown (don't burn them) after heating the oil.
Here, we like to mention that the rolls can be steamed and frozen after becoming cool. This recipe mentioned above can make around 8 rolls.