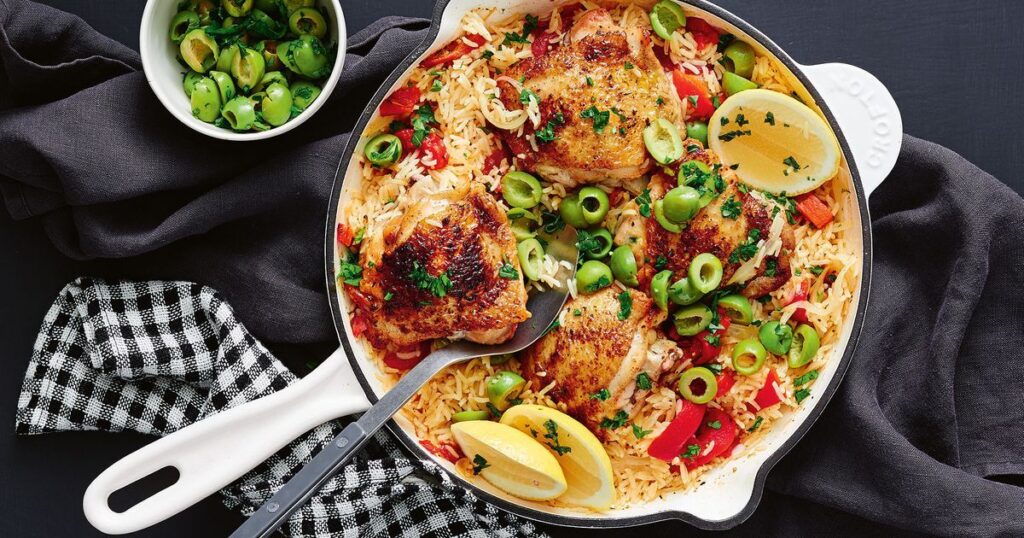 What Is a 3-Pot Traditional Cajun Meal?
Cajun food hails from the southern and southeastern United States. It provides an exciting spicy palette of mouth-watering flavors that highlight and complement the foods typically available in these regions. As the cuisine developed, one type of meal traditionally created in this style got repeated in home and restaurant cooking because it hit so many satisfying gastronomical notes. It consists of the three-pot traditional Cajun meal cooked in cast-iron pots.
1. Main Dish
The focal point of the three-pot Cajun meal centers on the main dish. Sausage, seafood, pork and chicken repeatedly get featured in the entree dishes found in this savory cuisine. For example, andouille sausage, which provides a chunky texture due to chopping or slicing the meats used rather than grinding them, features flavors like smoked pork meat, onions, pepper and garlic. Popular Cajun main dishes include gumbo, a spicy thick roux-based stew containing shrimp and chicken. Other options feature a crawfish boil, where crawfish, corn, potatoes, onions, lemon and spices get simmered in a pot to cook. Another alternative showcases less commonly served exotic game meats like alligator.
2. Rice Dish
The next pot that gets utilized in a three-pot meal cooks the rice. Although rice can serve as a side dish in Cajun cooking, it frequently gets combined with protein to create a secondary main dish. When making cajun food Plano chefs often combine rice with the various seafood and sausage recipes in this flavorful cuisine. Cajun rice dishes frequently include a local favorite, jambalaya, made with chicken or seafood mixed with vegetables. In addition, although Creole in origin and not strictly Cajun, dirty rice remains a regionally favorite way to serve rice.
3. Vegetable Dish
The final pot in a three-pot Cajun meal heats the vegetable course. For instance, maquechoux, a dish highlighting corn, onion, bell pepper and spices, creates a traditional Cajun favorite. Collard greens also rank high in Cajun meal popularity.
A three-pot traditional Cajun meal provides balanced nutrition with spicy flavor notes unique to the region. Furthermore, partaking in a Cajun three-pot meal offers an unforgettable dining experience.