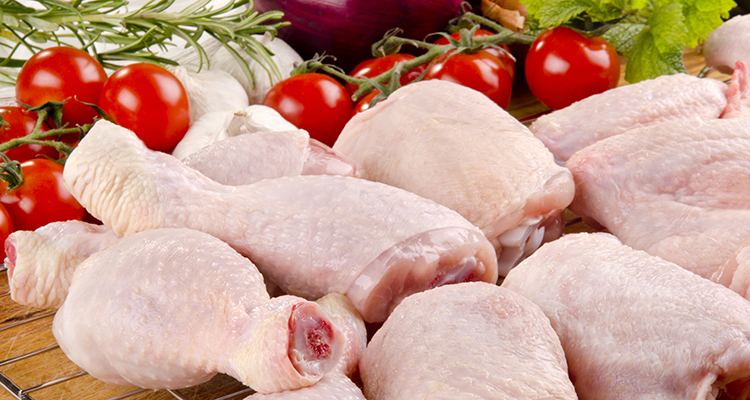 The Many Reasons Why Vegetable Fed Chickens are Healthier and Tastier 
Health isn't something to toy with. It's necessary to eat healthy if you want to live a healthy long life. Now, you could argue that you eat everything fresh and everything clean. But let's just think about this for a moment, do you eat poultry products? Well, most of us do. Now, there's this general notion that eggs and chicken are very healthy and nutritious. But, what if we tell you that not all eggs and chicken are healthy? Yes, they're supposed to be healthy, but, when commercial sellers feed substandard quality food to the chickens while breeding, that's where the problem begins. 
What is Substandard Quality Feed? 
When chickens are fed on by-products (left overs of other animals that includes animal fat too), then that makes substandard feed. Secondly, sometimes there's so little care that livestock actually ends up eating feces. Yes, feces. How can one expect a chicken to be healthy when it's brought up on such an improper and unhealthy diet? 
Next thing that's a major concern is that commercial sellers get chickens injected with growth hormones instead of raising them naturally. 
Whichever the case is, this kind of poultry is not healthy. And this is what you should steer clear of such sellers. 
So, what to eat? 
That is a pretty good question. Instead of buying synthetic eggs and chickens injected with growth hormones, better opt for vegetable fed chicken. 
Vegetable fed chickens by sellers like Les fermes d'Isabelle are 100% healthy. Here's how they're different. 
Chickens are given a regulated organic diet derived from plants only. 

The diet is changed 4 times during the 12 weeks of breeding. It's changed since livestock requires different kinds of nutrition at different ages. 

Instead of injecting the chickens with growth hormones to lessen the time of breeding, they're allowed to freely grow naturally for 12 full weeks. 

The vegetable grains that they are fed are very healthy too. They are grown on naturally fertile soil – the soil is untouchable by insecticides and pesticides. 

Since the chickens eat healthy, they grow up to be very very healthy. 
Naturally, breeding chickens is not an easy task when done right. Which is why you should focus on buying the right products since hormone injected chickens are not healthy. And, in all honesty, vegetable fed chickens have a much more tender flesh. So, you get nothing less than the best. 
All in all, health is a matter of choice, not chance. If you choose healthy products, nothing will be left at chance. Hence, instead of opting for synthetic eggs and commercially sold chickens, always pick vegetable fed chickens.