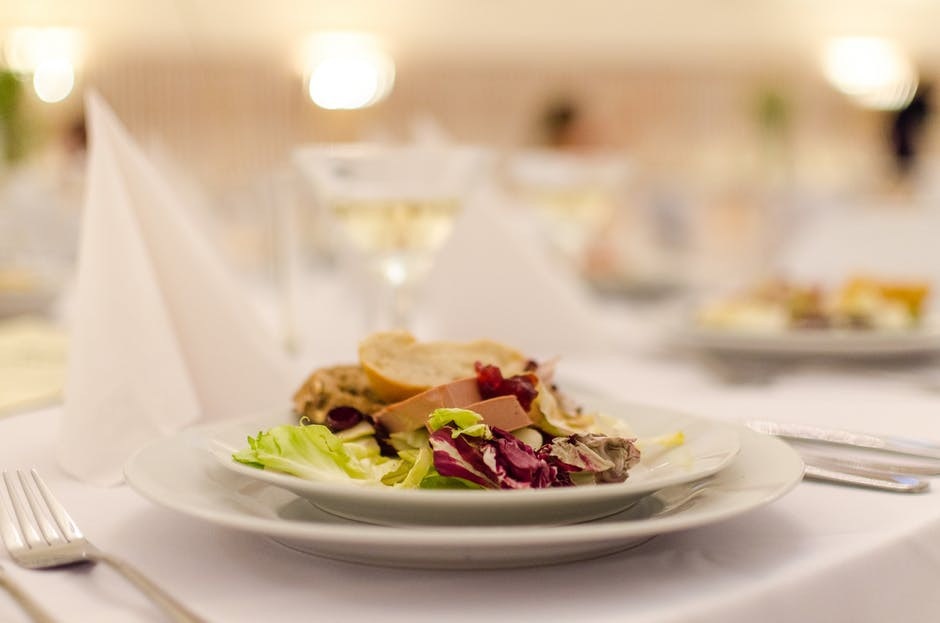 Questions To Ask a Potential Caterers To Find The Perfect Wedding Menus
We all know that the big day is a big deal and everything has to be spotless. One of the main considerations choice of wedding dinner menu. Dinner or cocktail hour with approved apps, it should run smoothly, and finding a great wedding caterer is a key piece of this puzzle. 
wedding reception program can be quite difficult, especially when you're trying to figure out the budget, number of guests and menu but the good news is that hiring the right wedding caterer will help you figure it all out.
 Questions to ask your wedding caterer 
To make sure you go into the first meeting well prepared, we've put together a list of questions to consider when finding the best wedding caterer for you! 

Venue and availability 

Do you have available dates of our wedding? 

Do you have any other commitments that day?

How will your staff juggle multiple events that day (or weekend)? 

Have you ever cooked at our venue? 

Can you realize our vision at our venue? 

How long does setup and cleanup take at our site?

Do we need special permits for events? Will you get them? 

Will there be a coordinator on site on the day of the event? Can we meet her before?

How much is the deposit to celebrate our date and when is the rest due? 

What is your cancellation policy? 

Do you offer a payment plan?

Food and drinks 

Do you have a fixed menu or can you create a personalized menu? 

What are your favorite dishes? 

Do you charge a volume fee or a price per person? 

What is the difference between plated meals, buffet, family meal, etc.?

Can you prepare meals for children? 

Can you provide meals from vendors? 

Can you accommodate multiple allergy/diet requests? 

Is food prepared on site or brought in? 

When do you need the final menu options?

When do you need a final count? 

Where do you get your food from? 

How will you handle last minute requests? 

What are the serving sizes? 

What do you do with leftovers?

Do you also make wedding cakes? 

If not, do you offer cake cutting services? 

Do you offer other desserts? 

Can you offer bartending services? 

If yes, do we have to provide alcohol or can you?

Are non-alcoholic drinks included in the meal costs? 

Logistics and details 

How many weddings have you hosted in the past? 

Do you have photos from past events and references from previous clients? 

Do you provide linens and table arrangements? and extras?

What color and style options do you have for linens, table settings and accessories? 

If you do not provide linens, table settings, etc., coordinate the rental Will your staff place cards and menus if requested? 

What is your typical server-to-guest ratio?

Do you have the necessary catering license requirements and liability insurance?
Hi, I'm Rana Madanat and I blog at ranasrecipe.com. My passion for food began very early in my life. And after managing a cafe, a granola business and helping other food businesses scale up, I found my true calling in creating wonderful recipes so that everyone can enjoy cooking as much as I do!
Pinterest: https://in.pinterest.com/ranasrecipe/
Insta: https://www.instagram.com/ranasrecipe/