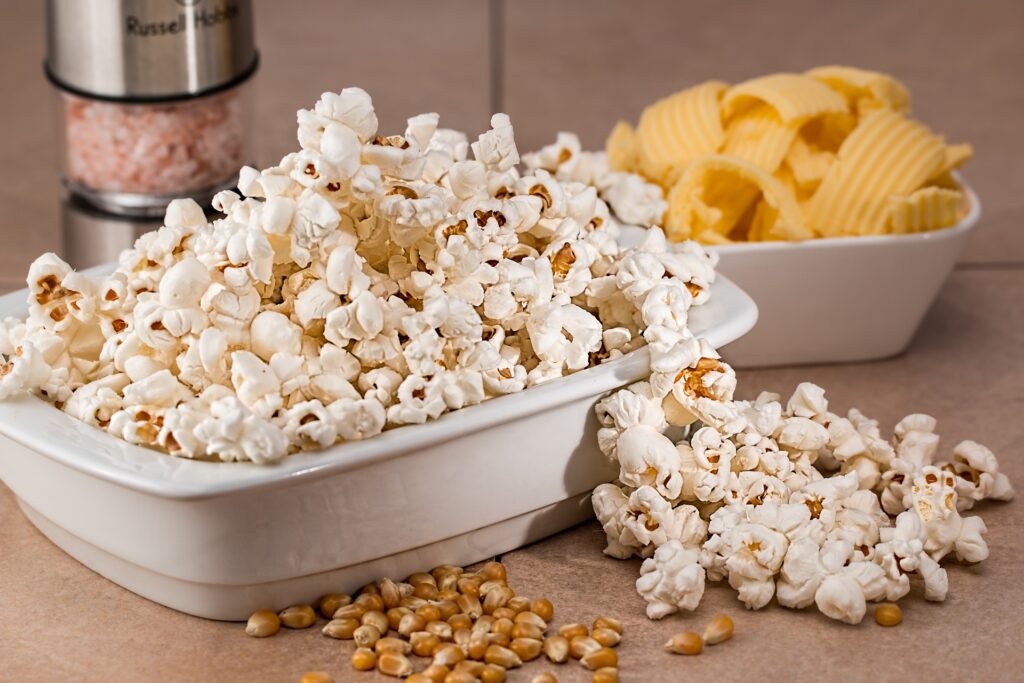 Popcorn Flavours for Children's Parties
Most children love popcorn. It's a fun, healthy snack that can be enjoyed by people of all ages. If you're looking for a fun treat to serve at your child's next party, consider some of the different flavours of popcorn that are available. From sweet to savoury, there is sure to be a flavour that will appeal to everyone attending the party. Here are just a few of the options worth considering.
Sweet and Salty Popcorn
Sweet and salty Popcorn is a classic treat that is perfect for children's parties. Combining the two flavours creates a delicious balance that is sure to please everyone.
The best part is that it is quick and easy to make, so you can focus on other aspects of party planning. To make sweet and salty popcorn, start by popping a batch of popcorn kernels in a hot air popcorn popper. Once the popcorn is popped, drizzle it with melted chocolate and sprinkle it with salt. Then, toss the popcorn to coat evenly. For an extra touch of sweetness, you can also add a sprinkle of candy confetti.
Once the popcorn is coated, allow it to cool and enjoy!
Birthday Cake Popcorn
Birthday cake popcorn is a fun and festive treat that is perfect for children's parties. Made with sugar, butter, and popcorn, this sweet treat is flavoured with vanilla extract and sprinkles. The result is a crunchy, flavourful popcorn that tastes just like birthday cake. Best of all, birthday cake popcorn is easy to make and can be prepared in advance.
Simply pop the popcorn and melt the butter, then stir in the sugar, vanilla extract, and sprinkles. Once the mixture has cooled, it can be portioned into small bags or containers and refrigerated until ready to serve.
Birthday cake popcorn is sure to be a hit with kids of all ages.
Strawberry Cheesecake Popcorn
Strawberry cheesecake flavoured popcorn is a delicious and easy-to-make treat that is perfect for children's parties. The best thing about this recipe is that it can be easily customised to suit any taste.
Simply substitute the strawberries for another fruit, or the cheesecake flavour for another type of candy. You can even add some sprinkles or other decorations to the top of the popcorn for an extra special touch. This strawberry cheesecake popcorn is sure to be a hit with both kids and adults alike!
Mint Chocolate Chip Popcorn
Popcorn is always a popular choice for children's parties, but you can make it even more fun by adding a festive mint chocolate twist. Simply melt some chocolate chips and mint extract together, then drizzle it over the popcorn. The result is a delicious and pretty treat that will be a hit with kids of all ages.
If you really want to go all out, you can even top the chocolate mint flavoured popcorn with green and red sprinkles to give it a Christmassy feel. Whatever way you choose to serve it, mint chocolate chip popcorn is sure to be a hit at your next party.
Blueberry Pie Popcorn
What could be more fun for a child's birthday party than popcorn that tastes like blueberry pie? This delicious treat is easy to make and is sure to be a hit with the kids. To begin, simply pop a batch of popcorn and set it aside to cool.
Next, melt some butter in a saucepan and stir in some sugar and blueberry jam. Once the mixture is smooth, pour it over the popcorn and mix everything together until the popcorn is evenly coated. Then, all you need to do is let the popcorn cool before serving. Blueberry pie popcorn is a fun and unique way to celebrate your child's special day.