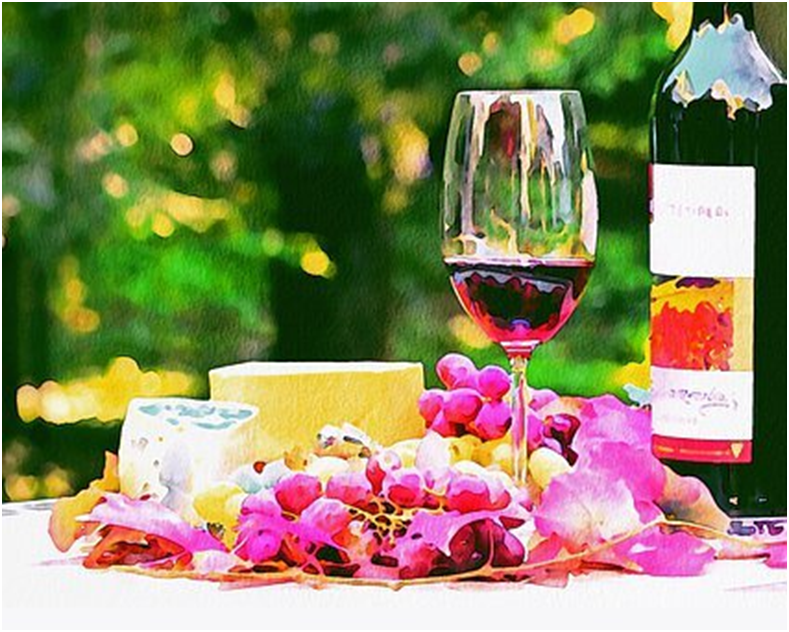 Mexican Cheese & Wine Pairings Are A Thing Of Beauty. A Look Into Some Examples.
From creamy melted goodness to hard and sharp deliciousness, is there anything not to love about cheese? From cheesy quesadilla to tacos, Mexico has a fantastic take on the milky goodness. 
Whether it is a quiet time at home or a get together with friends and family or an intimate evening for two, a wine and cheese pairing can take you a long way. No wine party is complete without a nice Mexican cheese board. Why not try cheeses like Queso Fresco or panela?
It may seem challenging to explore wines and cheese, why do you worry when we have done it for you. Cheese and wine go together like bread and butter, and it only gets better. 
Check out these Mexican cheese and wine pairing that you must try in your next Mexican fiesta:
Queso Panela
Queso Panela is a soft cheese, and they are often spread on crackers and bread. Cooking with panela is not common, but it can make a great snack. This Mexican cheese is incredibly versatile.
We can also call it a Mexican version of cottage cheese. The soft, firm texture and delicate acidity of Panela cheese seek to stand out with a great fruit expression wine and balanced in the mouth.
Monterey Jack
This cheese is known for its subtle taste, and it needs to be paired with a wine that won't overwhelm it. Like cheddar cheese, Monterey jack cheese has a smooth and buttery texture with a sweet and nutty flavour. It has been mostly popular because of this very nature of the cheese. 
In addition to that some cheese mongers have even been fan of its tangy taste – which it provides when its get old. 
White wine that has citrus and grassy notes complement this cheese the best. It is also a good idea to serve young cheese with young wine and vice versa
Cotija
Cotija is a cheese made from cow's milk that's salty in flavour and crumbly in texture.
Cotija cheese is used as crumbling and grating cheese, and the best thing about it just gets soften but doesn't melt when heated, which makes it perfect paring for wine. This mild salty flavour cheese is best suited with lighter wine like Riesling and chardonnay.
If you want to get the best of this cheese, use it with soup, scrambled egg, tacos and enjoy with a lighter wine.
Cheese and wine pairing are the best, but not everyone likes it. For those who don't prefer having cheese, you can make cheesy dishes for them. Quesadillas, tacos, cheese bites, and shredded cheese crackers are some of the dishes you can make.
But if you have Mexican night, the dishes should also have the Mexican flavours in it. So, make sure you use Mexican cheese. I cook all my Mexican dishes using Mexican shredded cheese by Pure Dairy. It is the blend of four types of cheeses – Queso Quesadilla, Asadero, Monterey Jack and Cheddar. It gives an authentic Mexican flavour and makes the dishes look appealing.
If you are also planning to buy Mexican cheese, try Mexican Shred Blend from Pure Dairy. Just contact Pure Dairy, and they will get back to you with the additional information of the suppliers near you.