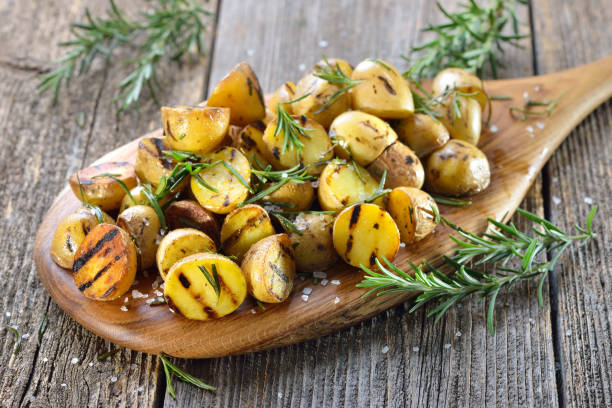 Make Potatoes the Star of Your Party with Delicious Potato Recipes
Planning parties is fun. Small or large get-togethers are a great way to catch up with your loved ones and spend quality time with them. The life of any party is of course the food. If you love cooking, then why not experiment with everyone's favorite vegetable, potatoes, and leave your loved ones craving for more. 
Potatoes Make the Perfect Snacks
If you are bored with the traditional French fries, wedges, or chips, it is time to take your cooking to the next level. If you have friends on a diet plan and are skeptical about any potato dishes, now is the perfect time to update them on these cute vegetables can help shed off those extra pounds. 
Potatoes are considered the enemy when it comes to any diet plan. This is one of the reasons why many people hesitate to buy potatoes, leaving many farmers struggling to make ends meet. Organizations such as Potatoes USA the authority on potato nutrition located in Denver, Colorado are gradually educating people on the nutritional facts of potatoes.
This organization is dedicated to promoting potatoes as a nutrition powerhouse by showcasing various recipes on its website.  
Baked potatoes are easy to make give or take 10 minutes at the most. You can experiment with different dips or toppings of your choice. This is a safe option for beginners. You can cut the potatoes into thin slices and add either bacon or any meat of your choice. 
Loaded Baked Potato Chips

Cheese And Bacon Baked Potatoes

Loaded Baked Potato Dip

Special Baked Potatoes

Grown-Up Baked Potatoes
Potato leek quiches are sure to win the hearts of your guests. You can either make small batches or big ones to be enjoyed over the weekend. You can even use the same combination to make soups. 
Rustic Leek And Potato Soup With Fried Herb Gremolata 
Other favorites amongst the guests are mashed potatoes. You can experiment with different versions and the results are going to be fantastic. 
Mascarpone Mashed Potatoes 

Hokkaido Mashed Potatoes

Chef John's Perfect Mashed Potatoes

Loaded Mashed Potato Balls

Make-Ahead Duchess Mashed Potatoes
Potatoes Go Along With Everything
If you are having a grand event, then you might want to add a few more dishes to the menu. Taters might require some experienced cooking, but if you got the ingredients right, then viola, you have tasty mouth-watering taters ready such as:
Pulled Pork Taters

Taco Tater Skins

Homemade Tater Tots With Bacon
Some of the below dishes might require time and patience from your side. You can make use of different potatoes and make homemade Kimchi or salads to coordinate with your potatoes. The best part is you get to be creative and bring out the hidden chef inside you. Some of the dishes you can try out are:
Crispy Latkes

Classic Cookout Potato Salad

Gamja Jorim (Korean Potatoes)

Sausage And Kale Hash

Broccoli And Potato Croquettes 

Spicy Kimchi-Sweet Potato Fritters

Perfectly Baked Sweet Potato

Savory Sweet Potato Casserole

Charred Sweet Potatoes With Hot Honey Butter And Lime
Conclusion
You can never go wrong with potatoes. So, put on your chef cap and try out various potato recipes to entice your guests.