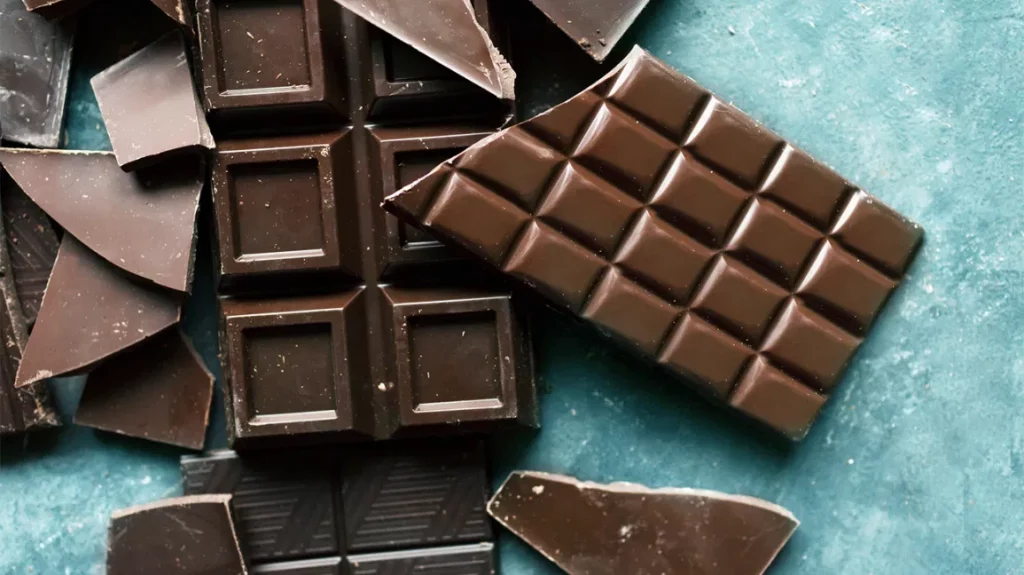 There has been much discussion over the health advantages of chocolate. However, if you monitor your quantities, you can have the best of both worlds. Some experts claim that you can receive the same vitamins and minerals from meals with fewer calories.
Many of us often indulge in chocolate, which is also found in some of our favorite baking mixes. The chocolate chip cookie tops numerous lists of people's preferred desserts to eat in one form or another.
Continue reading to discover more about the potential health benefits of chocolate and some of our favorite chocolate baking mix recipes.
Let's Discuss Dark Chocolate
According to studies, dark chocolate may be healthier for you than other varieties. This is a result of the high cocoa solid content. Milk chocolate contains between 10 and 30% cocoa solids, compared to dark chocolate's 50 to 90%. White chocolate cannot be used to treat anything because it solely contains cocoa butter.
Your health might noticeably improve if you consume more of the dark chocolate's cocoa solids. Unlike cocoa butter, cocoa solids include beneficial nutrients such as minerals and antioxidants.
Minerals and polyphenols, which include antioxidants and flavonoids, are abundant in dark chocolate. Along with anthocyanins and phenolic acids, chocolate also contains the flavonoids epicatechin and catechin. All of these ingredients aid in lowering the inflammatory response of cells, enhancing cognitive function, and enhancing immunological and cardiovascular health.
According to studies, the antioxidants in dark chocolate can help lower bad cholesterol levels and prevent plaque from forming on the walls of arteries, while the flavanols in chocolate can help lower blood pressure and enhance blood flow. Dark chocolate can reduce your risk of developing heart disease if you consume it in moderation. Additionally, it might lessen the body's level of inflammation.
Dark chocolate also contains theobromine, which works similarly to caffeine in boosting mood and energy. You feel better and become more alert as a result.
Why Not Consider Milk Chocolate?
Milk chocolate isn't bad, right? Despite having less cocoa than dark chocolate, milk chocolate still contains the antioxidants found in cocoa powder. The hidden component is flavonols, which are derived from plants and are present in cocoa powder. Your body needs antioxidants to prevent cell damage, which has been related to a variety of physical and mental health issues.
It shouldn't be surprising that milk chocolate has a lot of calcium since milk is needed to manufacture it. You will also receive very little amounts of zinc, iron, potassium, vitamin A, and vitamin K.
The secret is to consume everything, even chocolate, in moderation. You can still love your chocolate chip cookies if you watch how much you consume.
Using a Chocolate Chip Cookie Mix in Recipes
The majority of us each have a preferred chocolate chip baking mix. But did you know that your baking mix may be used for recipes other than chocolate chip cookies? Actually, chocolate chip baking mix has a lot of uses. Just a few recipes employing Lehi Mills chocolate chip cookie mix are provided further down.
You should preserve the first recipe if you enjoy cheesecake and chocolate chips. There's a chance you should prepare many batches.
Cookie Cheesecake with Chocolate Chips
Chocolate-Chip Cookies:
2 1/2 cups of chocolate chip cookie mix from Lehi Mills
1/2 cup of softened butter
3 spoonfuls of water
For the cheesecake's filling:
1 8-ounce package of softened cream cheese
1/2 cup of confectioners' sugar
Greek yogurt, 1/4 cup
1 teaspoon of extract vanilla
Pinch of salt
1/2 cup whipped cream
Directions:
Set the oven to 350 degrees.
In a medium bowl, combine the water, butter, and cookie mix. If you don't have a kitchen mixer, you can still combine everything with your hands. However, we've found that a mixer with a broad paddle works best.
Create 2-inch-diameter cookie dough balls, then hollow out the center to create a bowl-like form. Put these cookie dough bowls on a parchment or oiled baking sheet.
In a different small bowl, combine the cream cheese, powdered sugar, Greek yogurt, vanilla, and salt. Whip the ingredients until it is smooth before adding the whipped cream.
Each cookie dough bowl should have cheesecake filling in the center. Continue doing this until all of the cookie dough has been utilized, then cover with more cookie dough. (At this stage, if you wish to freeze the cookie dough, place it in bags, press out the air, and freeze it.)
Place the cookie sheet inside a preheated oven that has been on for 12 to 15 minutes.
Remove the chocolate chip cheesecake cookies from the baking sheet and consume them alone or with milk.
If you want to experiment with something new, you can prepare a chocolate chip cookie cake. For someone who prefers chocolate chip cookies over the cake, this is a terrific option. To make it look more fascinating, you might even decorate it with icing.
Cake Made with Chocolate Chip Cookies from a Mix
Ingredients:
2 1/2 cups of Cookie Mix with Chocolate Chips
1/2 cup of softened butter
3 spoonfuls of water
M&Ms or more chocolate chip cookies
Directions:
The oven temperature is set to 350 degrees.
In a medium bowl, combine all the ingredients. Stir everything together thoroughly using a spoon or your hands.
Place the dough in a prepared pie or cake pan, and bake for 30 minutes (or until brown).
You can remove it from the oven and enjoy a warm slice of chocolate chip cookie cake once it has cooled.
Summary
Whatever position you take on the research, always consume chocolate in moderation and relish the opportunity to try new things. Today, explore what you can create using a bag of chocolate chip baking mix. The aforementioned recipes are merely the tip of the iceberg. You'll soon have recipes for breakfast, lunch, and dinner using your mix. After all, life is short.
You can choose from a range of baking mixes at Lehi Mills, including the chocolate chip cookie mix. Visit www.lehimills.com to find out more about all of our alternatives. Have fun baking!
Hi, I'm Rana Madanat and I blog at ranasrecipe.com. My passion for food began very early in my life. And after managing a cafe, a granola business and helping other food businesses scale up, I found my true calling in creating wonderful recipes so that everyone can enjoy cooking as much as I do!
Pinterest: https://in.pinterest.com/ranasrecipe/
Insta: https://www.instagram.com/ranasrecipe/