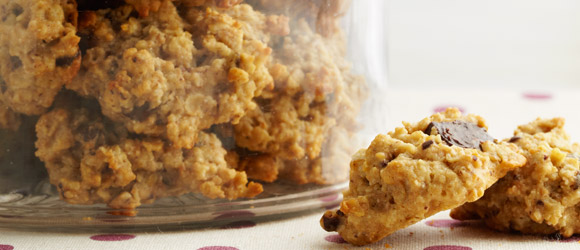 How To Freeze Baked Goods
Baked goods can be made way ahead of time and frozen in order to extend their shelf life. Below is a step by step guide on how to freeze baked goods such that when you reheat them they retain their texture and flavour.
Cool down the food
When freezing braked goods make sure that they have cooled down completely. This is because if you pack your baked goods while they are still hot they will produce steam which will turn them soggy.Once they have cooled down, divide the baked goods into portion before wrapping them this will help you in the long run since you do not have to defrost the whole batch but you only defrost what you want to eat at that particular moment.
Wrap the Food
Take plastic wrap then use it to wrap your baked goods. Cover them in such a way that moisture and air to not get inside but do not make the plastic wrap too tight as it can affect the shape of your baked goods. The next thing is to add a layer of aluminium foil on top of the plastic wrap. This will actually help to provide extra protection to the baked goods. If you are wrapping baked goods like brownies and pancakes make sure you wrap them individually. This is because they have a tendency of sticking together.So you can separate them but placing a piece of wax paper or foil paper in between. Avoid freezing cakes that have frosting because frosting tastes better when it is fresh not after it has been thawed.
Put the food in the freezer
When you have wrapped your baked goods simply take a freezer bag then place the baked goods inside. Label the freezer bag with the date in which you are placing them in the freezer. This will help you to keep track of when they are likely to turn bad. You can get more information about freezing food on Valuable Kitchen website.
Shelf life of frozen baked goods
The shelf life of baked goods that have been stored in the freezer varies depending on what exactly it is. Some baked goods last longer as compared to others. Below is a quick guide to help you figure the shelf life of certain baked goods.
Cakes
If you are storing a sponge cake in your freezer then it can last for 4 months but if it has a filling it will only last for about 2 months.
Biscuits and scones
If you are freezing baked goods like biscuits and scones then they have shelf life of approximately 3 months.
Pies, fruit tarts, pancakes, waffles, brownies and pizza
Pies and fruit tarts can be kept in the freezer for about 3 months. You can also store pancakes, waffles, brownies and also pizza for up to 3 months in the freezer.
Bread
You can store bread in the freezer for up to 8 months. This is one of the baked goods that can last for a long period of time in the freezer.
How to thaw baked goods
You can thaw baked goods at room temperature for a few hours or you can use the microwave to thaw your baked goods. However, avoid using the microwave to thaw your frozen pies as it can cause the crust to turn soggy.