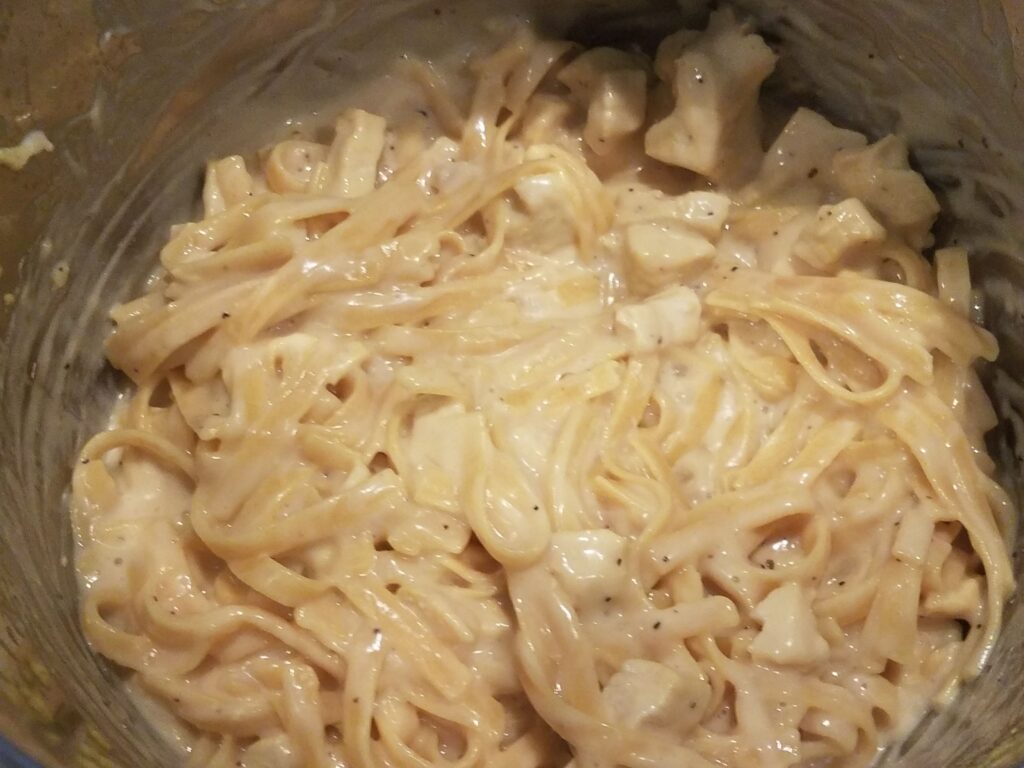 Do you love a rich, creamy alfredo sauce? You're not alone. Pasta Alfredo is a universal favorite. You'll find some variations of this tasty dish on menus across the country. Italian restaurants feature it, of course, but so do many American restaurants serving classic cuisine. If you think this recipe is too finicky to serve at home, think again. Alfredo is a basic sauce that takes minutes to prepare and uses ingredients you likely have on hand. In fact, all you need is garlic, butter, cream, and Parmesan cheese.
Here is a classic recipe and three easy variations that you can create at home this week:
Classic Alfredo
This is the most basic recipe of all. Since it only uses 4 ingredients, make sure you choose good quality butter, cream, and cheese. Classic alfredo recipes are all variations of the same but feature different ratios of cream, butter, and cheese. Experiment to find the one you like best.
Ingredients:
1 cube butter
1-2 cloves minced garlic
1 cup heavy cream
2 cups grated Parmesan cheese
Salt, pepper, and nutmeg to taste
8 oz pasta
Instructions:
Melt butter in a saucepan. Sauté garlic until fragrant. Whisk in cream and let simmer for 3-4 minutes until the sauce thickens a bit. Remove from the heat and add the cheese a spoonful at a time, whisking until each addition is fully incorporated. Return to heat and stir, and simmer for a few more minutes until the sauce smoothly coats the back of a spoon. Add seasonings to taste. If the sauce is thicker than you'd like, thin it with pasta water. Toss with cooked pasta and serve immediately.
Variation #1: Chicken and Bacon
Cook bacon. Maybe 4-6 strips? Kind of up to you. Remove the cooked bacon, pour off the excess fat, and then melt your butter to start your alfredo sauce. Continue to make the sauce. Once complete, toss with pasta, crumbled bacon, and about 1 to 1 ½ cooked chicken. Any kind of chicken will work, but we really love grilled chicken in this recipe. Serve immediately. 
Variation #2: Sausage, Spinach, and Sundried Tomatoes
In this version of alfredo, you'll start by cooking about 1 pound of your favorite smoked sausage. Using the same pan, make your sauce. Once you return the sauce to the heat after adding the cheese, stir in 1 cup of spinach leaves and about ¼ of sundried tomatoes. Add the cooked sausage, toss with pasta, and serve. 
Variation #3: Shrimp Alfredo
This shrimp Alfredo variation might be the easiest of them all. While your pasta is cooking and you're preparing your sauce, bake crispy popcorn shrimp in the oven according to package instructions. Once your sauce is complete, toss with pasta, divide into a serving bowl, and top each with shrimp. Yum. 
Try one of these with your family this week.