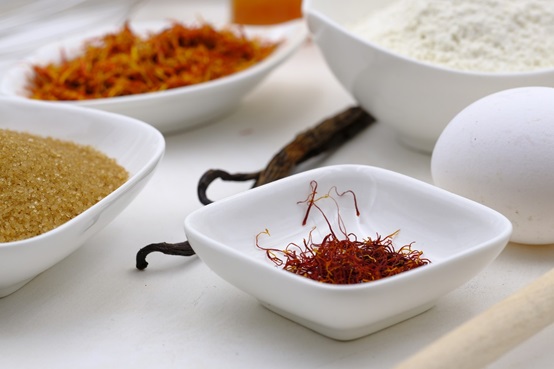 Understand the Health benefits of Saffron
Being one of the ancient spices predominantly used in this era, Saffron has countless benefits and carries a culinary heritage. The spice has been used across the globe and came across several ancient civilizations. Here are the health benefits of saffron that you should know. Saffron spice has been in use since the evolution of mankind. References in the Bible prove it, and it was addressed as one of the fourteen special herbs in the Bible. If you are looking for options to include in your diet, you can ever make the best lifestyle change. There's a whole lot of goodness in the spice that enhances the flavor of the food you prepare.
Why should you add this spice to your diet?
Whether you want to increase the color and aroma of the dishes you prepare or enhance the flavor of sweets, Saffron has been an incredible ingredient to use in cooking. This spice has always been a part of the culinary heritage in many countries. A pinch of this magical spice can level up your food flavor drastically. From antioxidants to anti-fungal characteristics, Saffron incorporates countless medicinal properties. Buy Saffron and add it to the food. You can consume it in whatever way you prefer. If you like drinking saffron milk at night or drinking saffron water in the morning after waking up, it is very healthy to include your diet's spice.
Health benefits
It is essential to know about the benefits of using Saffron in your daily diet. From curing mental ailments to boosting your mood, buying the sunshine spice is all you have to do for a healthy life.
Improves Immunity
For centuries, the spice was utilized for its exceptional medicinal characteristics that helped cure diseases and protect them from deadly viruses. Above all, Saffron has special components that increase immunity. A strong immune system is essential to battle deadly viruses in today's world.
Diminishes depression
Adding Saffron to your diet can reduce depression. The lifestyle change due to hectic schedules and high stress is hard to handle for every individual. Finally, it results in deterioration of physical and mental health.
You can find painkillers to give instant relief for physical illness, but it is not the same case for mental health. The components in Saffron spice can stimulate neurochemicals to improve mental health. From insomnia to anxiety, Saffron seems to be a better option than some antidepressants.
Keep seasonal flu at bay
During winter, one thing that scares most of us is cold and cough. Cold is one disease that causes discomfort and hinders your routine. Having a Saffron tea or warm milk with the spice can keep you relieved.
Conclusion
These are the common benefits that you can acquire by consuming Saffron. Buy authentic Saffron and get it from a reliable retailer. Saffron is costly, and you should spend more to acquire the best spice. The spice will look like a thin thread in red color with an orange tendril. It is better to purchase the whole spice instead of purchasing the powdered spice.